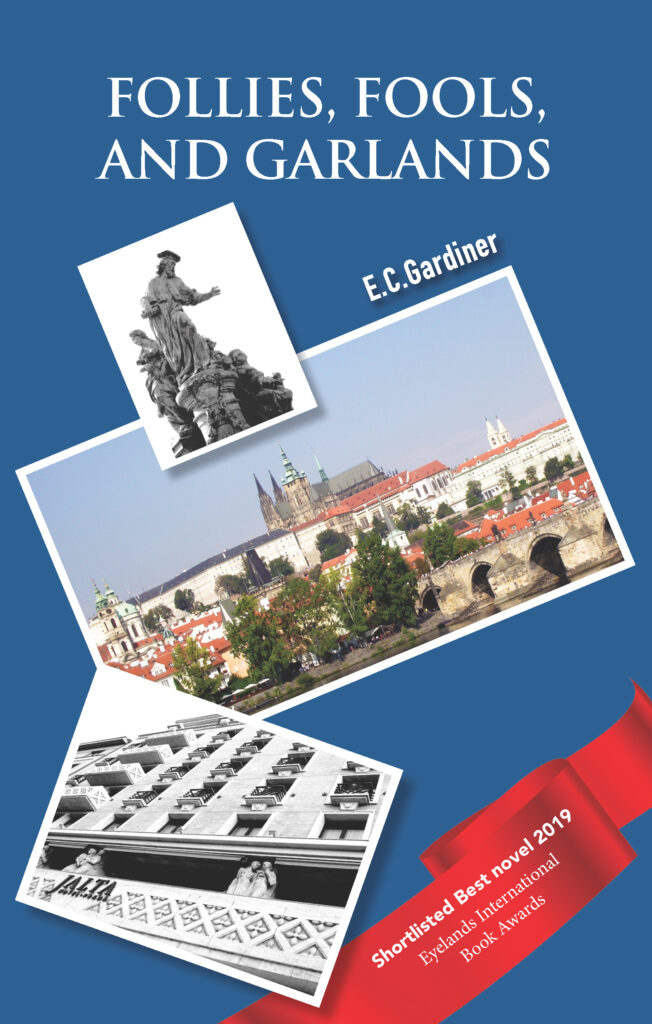 Follies, Fools, and Garlands
Shortlisted Best Novel 2019, Eyelands International Book Awards
Published by ELM VILLAGE ARTS

430 pages. Paperback @ £10.99: Kindle version available from Amazon @ £4.99.
ISBN: 978-1-9160457-2-9

"A truly compelling read…" Dr Les Garner, historian and author
Follies, Fools, and Garlands is about a world of secrets and manipulation. It is also a complicated love story. The central actions of the novel take place during the Cold War of the 1960s, and in a society where upper-class values of the gentry begin to lose their place to the upwardly mobile nouveau riche. Anthony Ashley-Chetwyne, narrator and 'son of the privileged', joins the legal profession. Whilst a young barrister he becomes engaged as a junior to an experienced QC in a case of espionage; a member of the House of Commons has been selling secrets to Czechoslovak agents in London. That involvement connects him to behind-the-scene security and intelligence issues and a variety of characters involved in those classified worlds. These include 'Miss K', as she is first known, whose work with the security service crosses Anthony's path both professionally and personally. In that service she connects also with William, a friend of Anthony's from Oxford days. Both she and William are posted to Prague, William with a mission to 'turn' a senior member of the Czech state security, hers of a very different nature. There are surprising twists of narrative and a cast of authentic characters to capture the reader's imagination. Told with wit and humour, the novel as a whole explores themes of deception, lies, secrets, and the concealments of its characters within both their personal and public lives. Whilst probing the edges of the spy thriller, this is a novel concerned above all with the complexities and duplicities of relationships within the febrile nature of trust.
---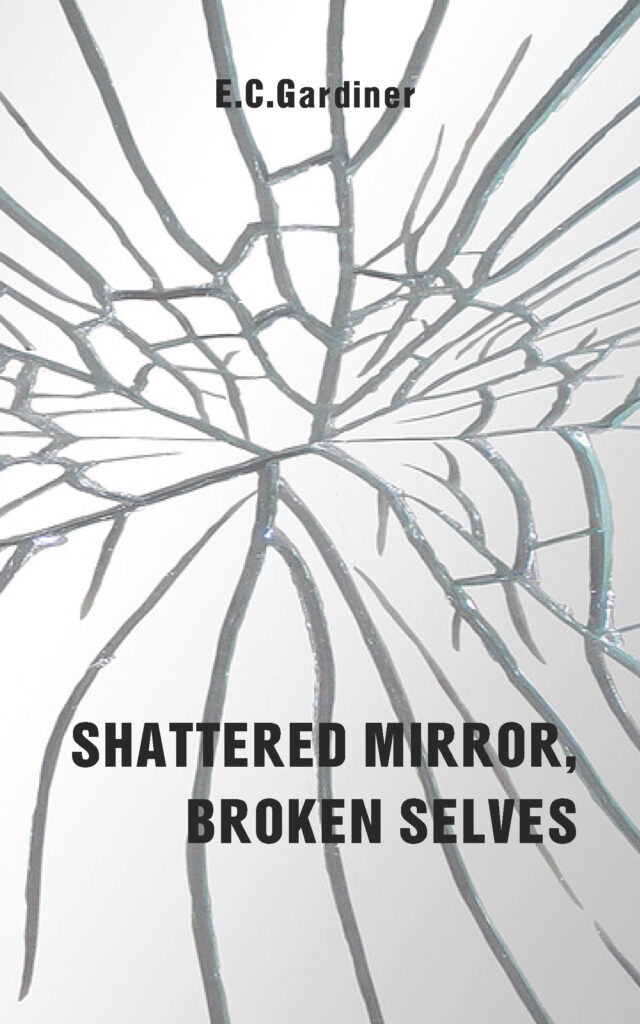 Shattered Mirror, Broken Selves
Published by ELM VILLAGE ARTS
372 pages. Paperback @ £8.99: Kindle version available from Amazon @ £3.99
ISBN 978-1-9160457-5-0
Beguiling and gripping… An engaging metaphysical mystery. Not a who done it, but a who is it? A tantalising exploration of identity and what defines us as unique personalities. Ron Smith, author of The Defiant Mind.
Doctor Daniel Adamson is driving eastwards for a hastily arranged meeting when he suffers a near-fatal accident, requiring emergency surgery. He falls into a deep, prolonged coma. Upon his awakening, he has no recall of his past. And as he puts it: 'A man without memory has no identity.' The past offered to him seems inadequate and unsatisfying. Somehow, on impulses he feels compelled to act upon, he rejects the ready-made identity offered to him by his wife. That life-story somehow does not 'match' the self he imagines himself to have been, or wants to be in the future. Instead, he wants to recreate himself in his own image – one which somehow matches his own emerging sense of self.
Meanwhile, there surfaces what appears to be another history belonging to an alternative life. In the clash between these differing selves, which is founded on memory, and which on false memory? As we follow Adamson's 'reintegration' to living consciousness, the edges between fantasy and reality, the actual and the imagined, blur and overlap. Complications multiply. Mystery, doubt, and uncertainty surround and compound the interwoven strands of this novel with its incidents of drama and humour.
What is the real Self, or Selves of a person? What is the relation between memory, false memory, and identity? These are among the questions posed by the author in this compelling exploration of the events surrounding Doctor Daniel Adamson's car crash and coma. The consequences for him and others will draw you into mysteries within mysteries…